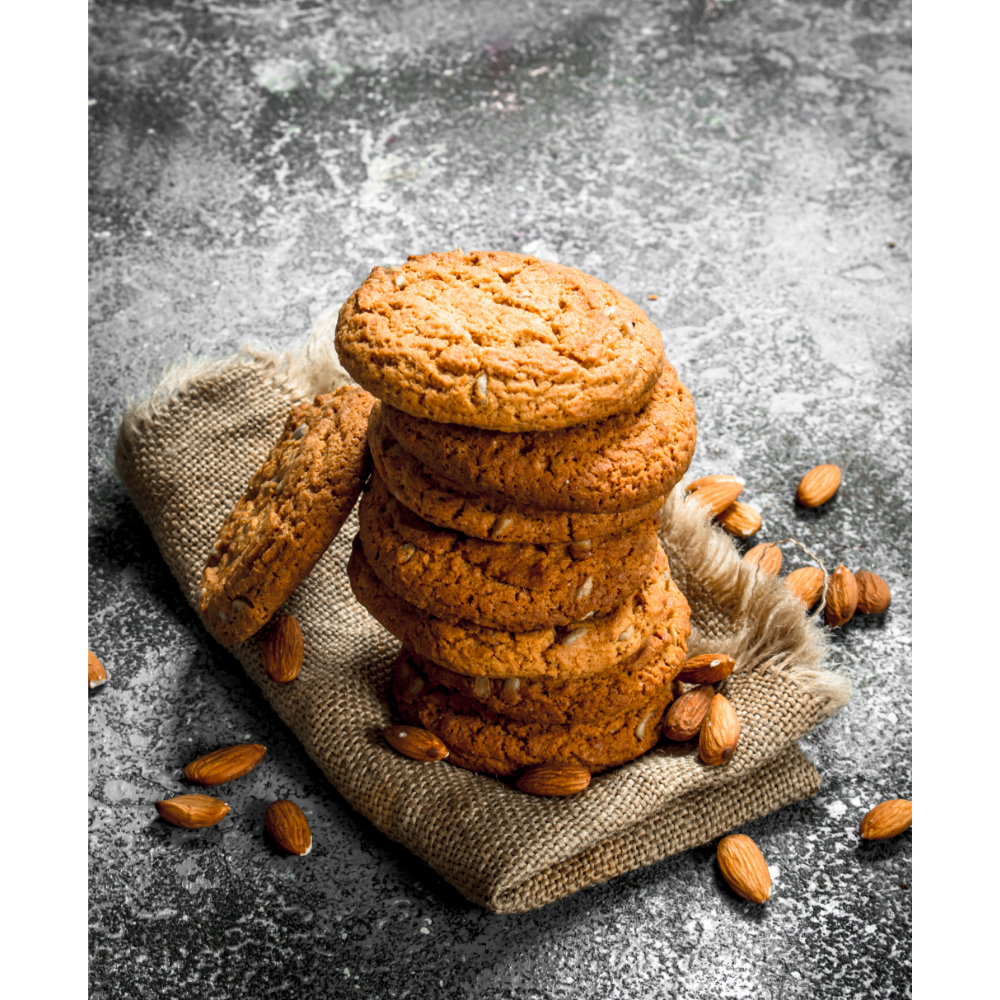 Ingredients : (serving approx 100pcs)
Cake Flour 320g
Brown Sugar 260g
Beryl's Dark Chocolate Chunks 350g
Salted Butter 200g
Almond Strip (toasted) 100g
Egg(B) 2
Baking Soda 6g
---
Method :
1. Beat together salted butter and sugar for 10 minutes and then add in eggs and mix well.
2. Add in all other ingredients (except chocolate) and mix well.
3. Use hand to shape the dough mixture into a round ball and then press ball slightly to flatten (10g weight).
4. Insert 2pcs of Beryl's Dark Chocolate Chunks on top of each flatten cookie dough.
5. Bake 150°c for 18 to 21 minutes.